its your boy eaaziiii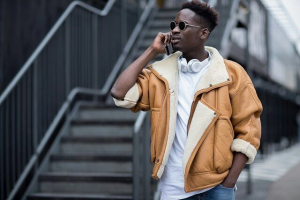 Every young artist wants to blow up overnight, but does anybody really blow up overnight? A closer look into 2017's hottest prospect Mr Eazi, we learn nothing is overnight and we also learn finding your sound and building a core fan base is a major key.
There is more to your boy Eazi than his laid back style of music potrays. Mr Eazi is a graduate of Mechanical Engineering from Kwame Nkrumah' University of Science and Technology, Kumasi, he also holds an MSc degree in Engr/Management from Coventry University.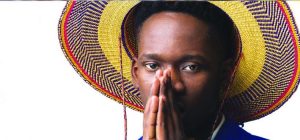 Eazi started recording as a hobby in 2010 with a group called Code Red. The reception of their songs especially towards him made him dedicate more time recording and learning his craft while still in university.
From singles to features, he became a major force in the underground/upcoming game getting co-signs from EL, Fuse ODG and featuring on Sarkodie's song – 'Thank God', X.O Senavoe's 'Fever' and Stay Jay's 'Baby Lace'; adding the Naija flavour they needed to each song.
In 2013, he released his mixtape 'About to Blow' which had the songs 'Pipi Dance', 'Orobo' and 'Bankulize' as breakout singles. 'Pipi Dance' went on to be played on radio massively in Ghana.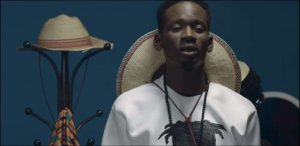 In 2014 November, a new version of 'Bankulize' produced by DJ Juls (who produced the hit single 'Feel Alright' by Show Dem Camp). By February, it was the number one song in Ghana according to iTunes. All of these had made the Nigerian, who had schooled and lived in Ghana, and made music for Ghanaians, using their influence and culture a star.
Fast foward to 2016, Mr Eazi's unexpectedly enjoys tremendous acceptance for his Efya assisted single 'Skin tight' penetrating the Nigerian market overnight. Which led to him getting a deal with Wizkid's Star Boy label. The tremendous rise to the top began, from local interviews and press rounds to UK and pan African tours with back to back shows lined up, 'Skin Tight' was an instant hit and his follow up single 'Anointing', which features rapper, Sarkodie, was easily accepted racking up over 1.5 million Youtube.
What has made Mr Eazi so appealing to Nigeria? His sound.Working closely with British-Ghanaian DJ Julz, the artist churned out hits after hits in 2016, resonating with fans in Nigeria and beyond. Grabbing inspiration from 80s and 90s Ghanaian Highlife melodies, Julz creates a modern fusion of these sounds, and hands it to Mr Eazi, who layers his pop verses over it.
Thematic direction of the songs are all romance and love-based. Sounds from Ghana have been mixed with a Naija delivery, and it has caught on. Mr Eazi's reliance on a certain system of delivery and production has also been the driving force of his nascent career. There's a uniqueness to his madness that has seen him produce his songs such as 'Skintight', 'Hollup', 'Anointing', and 'Dance for me'. Working his way up, Mr Eazi's discography includes collaborations with DJ Spinall, DJ Neptune, Phyno, Illbliss, Reekado Banks,Jaywon, Mayorkun, Eugy, Lil Kesh, Reminisce and many others.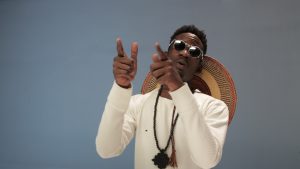 Mr Eazi has done a great job building a vibrant core fan base. Mr Eazi, a protagonist of the new school, who specializes in the creation of romance-themed songs and Ghanaian instrumentation, has a core fan base of predominantly teens and young adults. They were in full numbers this holiday season in their thousands for his debut 'Life is Eazi' concert in Lagos Nigeria, filling up the venue hall to its capacity, and overflowed through the venue into the adjoining streets. Such was the strength of Mr Eazi's celebrity and influence on the youths.
Mr Eazi's influence is still on the rise, and he continues to grow. Next year is already mapped out, with an EP scheduled for February 2017. He has singlehandedly caused a sonic shift in Nigerian pop music. But to fully enjoy the benefits of having hit songs, and transcending from a singer to an all-round artiste, work has to be done in the performance department.