Annnd we touched down in Africa in the most amazing way! A&R Solutions present ROG Music Africa, World Famous Music Platform.

Primarily, we set out to create a network of industry proffesionals to support a community of  young budding talent. Artists/Songwriters  can share their music with Music industry proffessionals for FREE  ! its quite simple, UPLOAD your quality music to the  ROG Music Africa platform, PROMOTE the link to your song and CLIMB the Hip Hop or Afro Beats ROG Charts. Then, sit back relax and watch the record labels fight over you. ?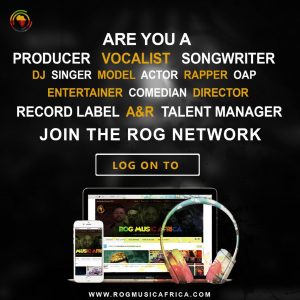 Remember its a community, so kindly support everybody by listening, Liking and giving feedback !! Remember to have fun, but whats more fun than topping the ROG Charts ?