People's choice for Queen of Djs ?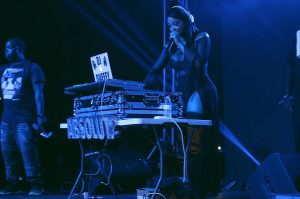 Bahamas Female Disc Jockey, DJ Duffey has set the internet on fire after event goers uploaded pictures of her during a recent performance in the Bahamas.
The celebrity DJ was captured working doing what she knows best at an event which held two days ago in the West Indies.
Following the released of the photos online, there have been varying degrees of reactions by social media users who debated on her beauty, body and outfit to the event. What do you think ?