Join us as we profile African Famous Producer,  DJ Moti Cakes!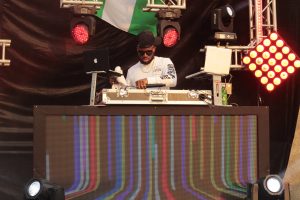 ROG Ambassador & Soundcity Radio DJ Moti Cakes is re-inventing African Dance Music with 2 new mixtape series on the syndicated Sound City radio network broadcasting from Nigeria, West Africa. The much anticipated 'Afro House Festival' mixtape series and the more domestic 'Afro Street Carnival' mixtape series. You can connect with DJ Moti Cakes on all social media platforms: @MotiCakes
The Afro House Festival series which is closely affiliated to the rapid growing EDM House Techno culture and community in West Africa features a premium blend of essential afro beat chart toppers remixes and infused into progressive dance music. Saturday club nights in Nigeria are soundtracked with the roller coaster sounds and vibrations from the 'Afro House Festival' mixtape, a cult following of Dance Music enthusiasts turn up every weekend to experience Moti Cakes premiere new remixes and mash ups at popular night clubs during his 'Afro House Festival' club tour. Stream volume 1 above, You can also catch new episodes of the 'Afro House Festival on ROG FM on Tuesdays at 6PM (Central African Time):
The Afro Street Carnival series is the ultimate party starter amongst West-Africans, this series features mostly African Afrobeat dance music this fast paced series quickly gets the party started no matter your mood or where you are in the world. This series features the most requested African songs and has been known to put a spotlight on local African talent. Stream volume 1 above, You can also catch new episodes of the 'Afro Street Carnival on ROG FM on Wednesdays at 3PM (Central African Time).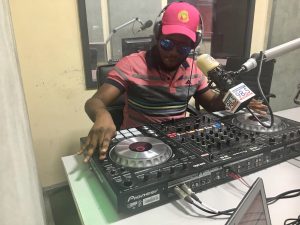 You can catch the On Air Personality and  DJ  Moti Cakes on syndicated soundcity radio show 'No Chill Zone' both on line and on dial 98.5fm. Moti Cakes has been sharing innovative vibes and remixes on broadcast radio since 2016, which is why the NoChillzone mixtape show is the number one DJ mix show in Africa!.
Moti Cakes is also the host of ROG tv show 'The Ring' which features Africa's biggest music celebrities including Yung L, Falz, Koker, Skales, Wizkid, Davido, Wande Coal, Olamide and other surprise guests vibing at ROG studio's creating new music on the spot while freestyling on original production. Stream Episode 1 below, You can also catch new episodes of 'The Ring' on ROG TV every Friday.
Moti Cakes Profile Overview:
Music A&R, DJ and Producer Moti Cakes was born Motolani Awokoya in Chicago, USA on March 19. The oldest of four brothers, he began producing Hip Hop music at Greensprings school Lagos, Nigeria before earning a Masters degree at the University of Miami, Florida. As an undergraduate in UMiami School of business,  Moti Cakes trained as a Sound Engineer at the Afterhours Studios located on Miami Beach with legendary producer Hal Batt.
As a record label executive and Music A&R at Chocolate City Music, Moti Cakes has gone on to soundtrack the new African Hip Hop sound, producing on the highly acclaimed Chairman album and even featuring on a couple crowd favorites including African rapper number 1 M.I Abaga's smash singles: Bad Belle, Phase 2 and Third Mainland Bridge. He has also gone on to collaborate on other African Hip Hop projects most notably 'The Plug' with veteran 93.7 Rhythm FM radio personality Raezy Winston.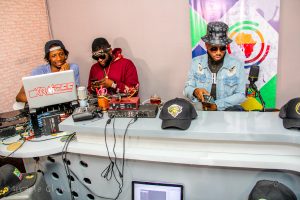 As a Radio presenter and Dj, Moti Cakes has been at the forefront of the West African Dance Music scene boasting the number 1 mixtape show on the Soundcity Radio network broadcasting from Nigeria. His syndicated night show 'NoChillZone' which also features Dj Consequence, Dj Kaywise, DJ Shabsy and Dj Bobbi is streamed  across Africa and within Nigeria.
As a Club Dj, Moti Cakes tours trending and popular night club's and event venues with his  'Afro House Festival' series. He is a resident Dj at popular Asian themed dance venue Spice Route Lagos and Jazz themed venue Scotch Bonnet Lagos.
As an Entrepreneur, Moti Cakes, (who fun fact is also a Chef) is a director and event manager at Scotch Bonnet Restaurant Lagos, Moti Cakes is also a co-founder and First generation ambassador of ROG Music Africa. ROG Music Africa was initially founded as an online radio platform but has since gone far beyond the initial target of just broadcasting African music.
Now ROG Music Africa boast Africa's largest Free User Music platform (the African Soundcloud), a pan African online radio platform featuring DJs and Artists from diverse African Countries.  ROG Music Africa also plays a vital role in booking and promoting African DJs for international music festivals and events across the World!