Join the Conversation on twitter @rogmusicafrica!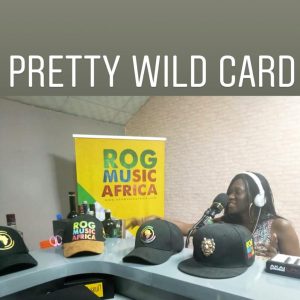 The Pretty Wild Card show explores the diverse and lifestyles and challenges of the average West African. This radio show is Hosted by Kim and new episodes feature top young musicians from across the country. Tune in online! New Episodes at 8pm (Central African Time) on ROG Radio Africa!
As part of our #DataIsLife campaign, Stream this episode and tell us on instagram (@rogmusicafrica) and tell us what you enjoy about being African. Win Data Bundles and other cool prizes courtesy Airtel!