Join the Countdown on Twitter!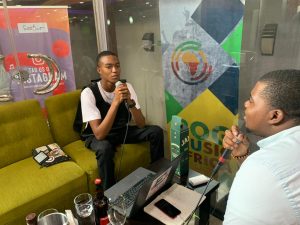 Redefine The Culture presented by Redefine NG is an blockbuster series which shines a spotlight on the future of African entertainment,  featuring trail blazers  from across the continent. Tune in online! New Episodes at 8pm (Central African Time) on ROG Radio Africa!
As part of our #DataIsLife campaign, Stream this episode and tell us on instagram (@rogmusicafrica) what songs on the countdown have the Data is Life Tag and win Data Bundles and other cool prizes courtesy Airtel!