Worlasi to the World!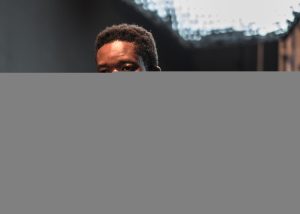 Dj Rita Ray of BBC World Service mentioned few African artistes the world should watch out for in 2017; and Worlasi is among the few mentioned, and the only Ghanaian mentioned.
Worlasi and his team have worked hard in 2016; and made a lot of unforgettable impacts in the Ghanaian music scene. Worlasi's approach to music is adorable and definitely makes him stand out among the rest. Ghana and the rest of the world have experienced his rare talent in the past years, and it's time the young star is given the right platform to properly exhibit his talent.
DJ Rita Ray mentioned MHD who lives in Paris (France) but half Guinean and half Senegalese. Worlasi is her second favourite and she commended him as an exceptional talent the world must look out for. She made mention of Worlasi's approach to music which is often backed by the Guitar with the help of SixStrings, and described it as "The Most Compelling Music". She also made mention of Vanessa Mdee, a Tanzanian singer who is breaking into the Nigerian music scene.
This is a big deal for Worlasi because, DJ Rita Ray is a professional broadcaster for BBC since 2008 and she is known for her professional approach to music. We all expect a great year for Worlasi and it's looking great already. Worlasi is definitely an artiste to watch out for in 2017, and he is a game changer for the year.