And the Winner is …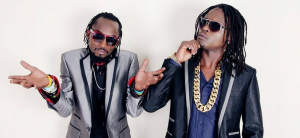 Dancehall music in Uganda is sculpted after Jamaican Dancehall. It has been one of the most influential styles of music in the Ugandan music industry for the better part of the last two decades.
New artists like Chameleone, Bebe Cool, Kid Fox and Bobi Wine joined the scene and consolidated it. But they didn't create any marked improvement in the quality and sound of the music they found, as it remained pretty simplistic and heavily based on Dem Bow. From then on, the quality of music became commensurate to the quality of production available.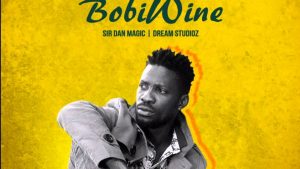 Chameleon was the first dancehall artist to try to fuse this raga sound with other genres like R&B, Hip-hop, Traditional, Soul and East African Genres such as Bongo Flavor. By around 2006, there was a variety of musicians practicing the genre but still without much improvement in style or sound.
By this time, Jamaican dancehall had already taken a sharp turn away from the harsh "raga" sound based on chatting over simplistic riddims and there was a new wave of dancehall deejays like Vybz Kartel and Busy Signal who were deejaying over more advanced riddims.
The style of music is very similar to the Jamaican style and so like all imported genres, the only major difference is in the language used. Although most dancehall artists will perform in their local language, in this case Luganda, Swahili as well as try to mimic Jamaican patois every now and then.
During the early and mid 1990's when Uganda's urban music industry was just beginning to be formed, the first International Music to make an impression on Ugandan artistes was the Ragamuffin music in Jamaica at the time. Artists like Shaba Ranks and Buju Banton became the inspiration for Ugandan musicians like Shanks Vivi D, Ragga Dee, Menton Krono and Rasta Rob.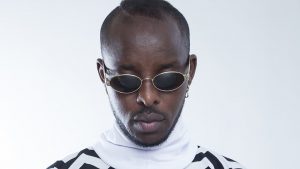 The predominant beat that was used by these artists was the Dem Bow beat which was created by Shaba Ranks. Locally, this beat is sometimes referred to as "Kadu–Kadu", which is a verbal imitation of the kind of sound it produces. This beat became the foundation on which all of Ugandan dancehall was to be built later on, just like it did with Reggaeton.
In the late 1990's new artists like Mega Dee and Emperor Orlando joined the fray. By the turn of the century, dancehall, or raga as it's is commonly called, was already the most popular music genre.
Artists like Tickter, Peter Myles, Buchaman, K. S. Alpha, Martin Seku, Tool Man Kibalama, Raga Ben, Red Banton, Exodus and Dr Hilderman came into the scene with new words like Double bed Mazongoto, Zunguli, and Malembe and have continued to grow.
It's not until very recently that we have begun to also see new Ugandan artists among others; Weasel TV, Rabadaba, Sizza Dictionary, Cindy, Margla, Bella, Sheba, Young Mulo, AK-47, Coco-Finger and Fidempa create a more modern version of dancehall.
Ugandan dancehall artists have reaped big from the industry; many are hard-working and deservingly lead superlative lives.