This is a Must Watch!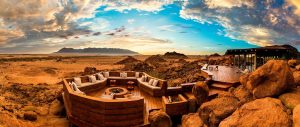 Gondwana Collection Namibia has stated that their video 'Namibia First in Africa', a satirical parody done in collaboration with local musician EES, which mocks US president Donald Trump, was never meant to cause offence to any Namibian.
In a recently released statement, public relations officer Inke Stoldt said: "The video clip was accordingly intended to be a fun online challenge posed in response to new US policies. We hoped while maybe 'confronting' in places – that the overall tongue-in-cheek humour made it clear that this was underpinned by a light-hearted spirit of good will."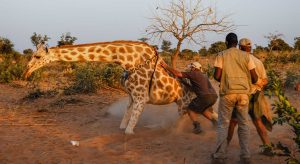 The satirical video follows in the footsteps of others from countries around the world who used comedy to mock Trump. Both EES and Gondwana Collection however maintained that the video was created solely as a marketing tool for Namibia as a popular tourist destination. The Gondwana Collection has been working together on Ees' 'Coolbox Cinema' production company, producing a number of promotional and viral videos with the latest one being by far the most popular.
The 'Namibia First' video has so far amassed more than 900 000 views on YouTube and the video has received attention from major media outlets around the world including time.com and The Washington Post. Many Namibians have taken to social media to share the video and praise its makers for a job well done.