One Time for the Culture!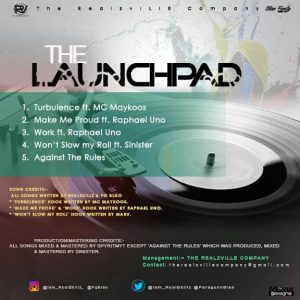 After the successful release of 'Turbulence' off the EP in May, the rap duo of talented radio On-air personality RealSkillz and fast rising emcee PG Blao have finally released their highly anticipated joint body of work titled 'The Launchpad'.
Back in may, 'Turbulence' which is the first track off the EP got an exclusive premiere all the way from Dublin Ireland by DJ Daley on Near FM has been enjoying constant radio play nationwide and fans have since been anticipating the release of the full tape.

It is finally here. Download & enjoy good music.
1. Turbulence
2. Make Me Proud
3. Work
4. Won't Slow My Roll
5. Against the Rules