ROG Gang presents Catch Cruise vol.1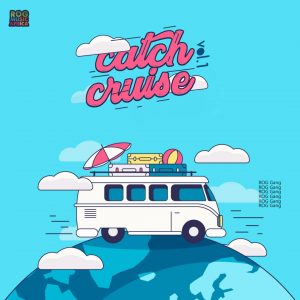 ROG Music Africa's flagship record label ROG Gang releases Catch Cruise vol.1 featuring a diverse roaster of stars and talents in the spotlight. The Catch Cruise series sets the mood for vacation vibes and destination hang outs across Africa. This project featuring Executive Producer EOD, Soundcity Radio DJ Moti Cakes, EDM producer Sigag Lauren and other notable music producers and artists including Ikanah, Ghasty, 1nda, Papy Fire, Toby, Triq, Ink and Tmani. To celebrate the launch of  the album series, ROG Music Africa will be opening up their Recording studios and producers to all premium record labels registered at rogmusicafrica.com.
Keep up with the fast paced world of ROG Gang members on social media @ROGGangAfrica @ROGMusicAfrica and win cool prizes from @AirtelNigeria by streaming our music catalog 'ROG GANG' available on all music and streaming platforms worldwide! 
Links
Google Play | https://play.google.com/store/music/album/ROG_Gang_Catch_Cruise_Vol_1?id=B2…
Tidal | https://bit.ly/2CuUjEn
Spotify | https://spoti.fi/2TJNadU
Deezer | https://bit.ly/2WbzxRr