Join the Conversation on Social Media!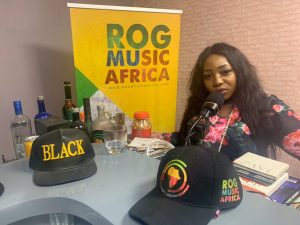 No Shakes No Worries Podcast (NSNW Podcast) is an off-the-cuff industry insider podcast that focuses on different aspects of the music industry. Hosted by veteran hip-hop producer/DJ Teck-Zilla, the podcast invites different players for a 1 on 1 discussion on a myriad of topics ranging from music, music business, life in and outside the industry and more random topics depending on the situation. It is fully unscripted and unfiltered for your listening pleasure.
Powered by ROG Music Africa and Str8Buttah Productions.
Episode 1: The Pryse Episode
0:04:40: Her Tenure at Chocolate City
0:08:51: Her unreleased 'Pryse Tag' project and her debut "Eleto" single
0:12:30: Why she moved back to Port Harcourt
0:14:20:  Her ONLY regret
0:15:00: Her Label and transitioning from artist to CEO
0:23:00: Challenges female artists face in the industry and disrespectful fans
0:30:00: The T. Savage Affair and rap beefs
0:44:00: Cost of putting out a single in Nigeria
0:48:00:  Her mum and self-growth
0:53:00: Her secret record with the Choc Bois
0:56:00: Her artists and the next wave.