One good thing about music, when it hits you, you feel no pain.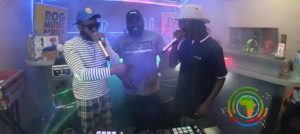 Brand New Music Premieres on ROG TV with DJ Moti Cakes linking Up w Super Producer Emmy Ace and Rap Stars MOJO & LK! Stream "BUMPER" on all platforms.
Catch all the latest updates and trending topics on our social media feed @rogmusicafrica !! Dont forget you can win amazing cool prizes by just commenting on our youtube and join the conversation.