Classical Boy   is Here !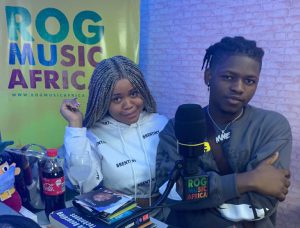 Pop Star T CLASSIC  pulled up for an exclusive interview and performance on the trending SOUND ROLLER COASTER hosted by actress DJ Esther Whyte on the ROG radio network. They talked about many interesting things including the end sars movement and the way forward for Nigerian Youth!

Catch all the latest updates and trending topics on our social media feed @rogmusicafrica !! Dont forget you can win amazing cool prizes by just commenting on our youtube and join the conversation!
View this post on Instagram