How does an upcoming act make the huge leap to mainstream and commercial success? Lets find out !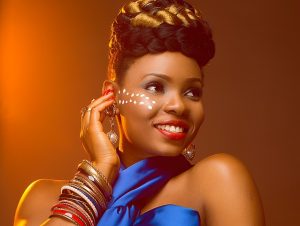 It doesnt happen over night, it takes years of hard work and dedication. Lots of vision boarding and planning, but plans change quickly when results arent favorable. Today, we take a closer look at Mama Africa Yemi Alade and the pan African brand that worked for her!
In 2009, Yemi Alade was recognized after winning the maiden edition of the Peak Talent Show which held in Lagos Nigeria. She went on to release her first single 'Fimisile' under a start up indie label called Jus' Kiddin'. Before then, she was part of an all-girl band called Noty Spice.
In mid 2012, Effyzzie Music Group spearheaded by Taiye Aliyu caught intrest in the young afro singer and signed Yemi Alade as their flagship artist. Soon afterwards her new label got her working with top Nigerian producers Dj Klem, D'tunes,E-Kelly and renowned South Africn producer Garth. She was rebranded and apositioning herself to be an R&B/pop diva in the urban realm and later that year she released her debut effort under Effyzzie 'Ghen Ghen Love' which enjoyed relative commercial success.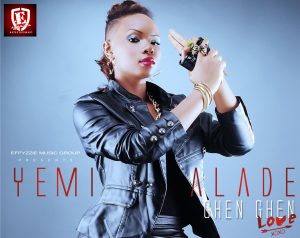 In the first quarter of 2013 Yemi Alade enlisted Ice Prince and Sasha P for the remix of her single 'Ghen Ghen Love', and the massive collaboration was premiered with a high profile online hangout powered by Google. Still riding the wave of her previous release Yemi Alade released an emotional video for her romantic afro-R&B 'Bamboo' produced by Fliptyce. Bamboo went on to be a moderate hit and a massive love and wedding anthem. In the last quarter of 2013, Yemi Alade's career was about to change forever as she teamed up with Tripple MG in house producer/artist Selebobo for the biggest song of her career, the infamous 'Johnny'.
Many belive the song was a female's take on Wizkid & L.A.X smash hit 'Caro', however 'Johnny' went on to be a bigger song and became part of afro pop culture history. 'Johnny' started off as a minor hit but by 2014, it had reached other African countries and European countries as well. Yemi Alade had stumbled upon a sound and lyrical style that translated to massive commercial success and mainstream appeal. The dance number received major critical acclaim and became an instant smash hit topping and dominating countless music charts accross the globe.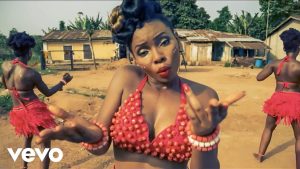 In 2014; Yemi Alade teamed up with award-winning cinematographer Clarence Peters to create movie-like visuals for her international smash hit 'Johnny', Yemi Alade"s brand transformed into a modern day African belle perfectly introducing the new Yemi Alade brand, Mama Africa. The image worked, the video was released in March 2014 to critical acclaim. 'Johnny' became an international smash hit as the single dominated, topped music charts and became an anthem in countries like Tanzania, Kenya, Ghana, South Africa, Liberia, Uganda, Zimbabwe, the United Kingdom and now has more than 57 million views on Youtube.
With the massive and unexpected success of 'Johnny', Yemi Alade was poised to release her debut album King of Queens on October 2, 2014. Hit singles of the album were pushed aggresively and relentlessly across Africa, songs like 'Koffi Anan', 'Africa', and 'Mama Oyoyo' were accepted in many African countries other than Nigeria, owing to their continental appeal. She proceeded to travel around the globe touring and performing, increasing her ever growing fan base across Africa and beyond.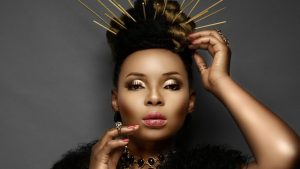 Yemi Alade kicked off 2016 with a bang, she dropped her sophomore album, 'Mama Africa', which hit the No. 1 position at Africa's iTunes charts, Mama Africa: The Diary of an African Woman shows improvement from her King of Queens offering in clear direction the album takes unlike what obtained on her début where her sound was all over the place. She sticks to achieving one thing: a dance album that incorporates sounds from her journeys. So you find Kenyan pop, Azonto and a variant of hiplife from Ghana, Swahili -titled song and references to cater to the East African fanbase, coupé-décalé from Côte d'Ivoire for her francophone audience, Nigerian highlife, juju, fuji and afro pop crafted for her home crowd.
Yemi Alade has remained true to her roots, connecting with a sizeable chunk of the African market and churning out materials appealing to  their existence as a people as well as performing on possibly biggest stages around the continent. This undeniably increased her fan base and increased the value of her brand — which ultimately earned her a deal with Shell, a multinational oil corporation. Shorly after Yemi alongside Jennifer Hudson, Steve Aoki, Pixie Lott, Luan Santana, and collaborated on a Shell energy project 'Best Day of My Life'.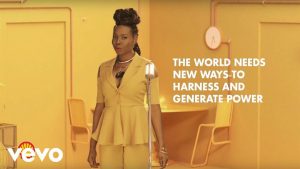 In May 2016, she was nominated for Best International Act at the BET Awards for the second year in row but lost to South Africa's Black Coffee. She also made the shortlist for Best African Act at the MOBO Awards, in addition to earning six nominations at the WatsUp TV Africa Music Awards. On October 22, 2016, the 'Johnny' crooner won Best Female Artist award at the MTV Africa Music Awards (MAMA) 2016. She also recently won the Future Awards Africa Prize For Music. On December 29th, 2016 she a won the award for Best Female Artiste of the year at the 2016 Soundcity MVP Awards.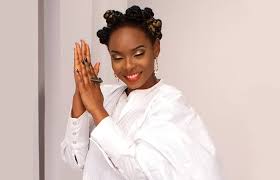 As of July 2016, Yemi Alade was commanding $40,000-$50,000 for international shows. If you are privy to her itinerary you will know that there is hardly a full month that Yemi Alade is not on the road touring. She has also moved  past the 'Mama Africa' project, and has focused her attention on releasing new music. Two post-album singles 'Want you' and 'Gucci Ferragamo', which effortlessly became mainstream selection.
Its noteworthy to mention that Yemi Alade's critics have dragged her style of music through the mud claiming its very light on lyrics and have unimaginative titles. However  if it ain't broke, don"t fix it !