E Money wants his Money back.
According to reports, 'Reggae Blues' crooner Harrysong has been arrested by his former record label Five Star Music.The Nigerian singer who departed his Five Star Music acrimoniously in November 2016 has been embroiled in a cold war with the record label over the breach of contract.
New reports say that fight has been escalated after the singer was arrested today, January 27, 2017. Mobile Policemen stormed his house and picked him up on charges of breach of contract, fraud, and a number of undisclosed counts.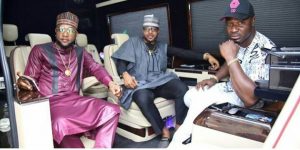 Harrysong's rift with  KCee's brother, E-Money's 5 Star Music began last year when he insisted on holding a peace concert in his hometown of Warri. His  label insisted he shelf the concert and work on his album and the dispute eventually led to him deciding to leave the label, floating his own imprint 'Alter Plate', and has released his first single, 'Samankwe', under the company.
The award-winning artiste who was formerly signed to Questionmark Records has had a successful career with chart-topping records credited to him. A veteran, Harrsyong has written for a long list of successful artistes, with his best work not recorded by him.
At Five Star Music, he was the king behind the king – Kcee. While Kcee, the 'Limpopo' king held sway in the media as the man with the golden hit songs, Harrysong performed the publicly thankless but financially rewarding tasks of songwriting and A&R duties.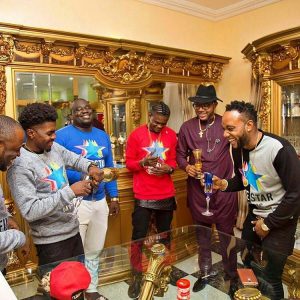 According to sources, Harrysong is still contracted to Five Star Music until 2019. But the singer claims to exhausted his contract, and is leaving because of the under appreciation and operating from a position of weakness.